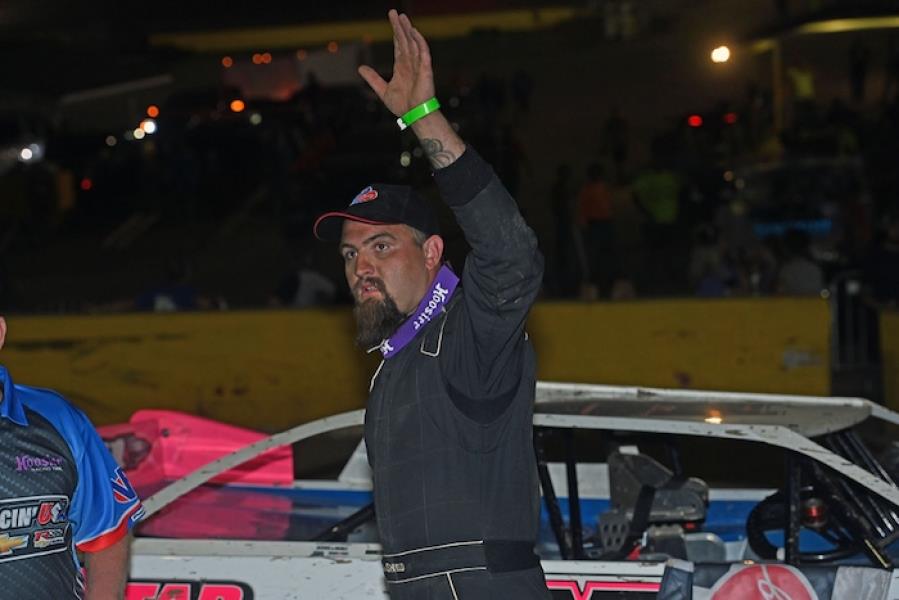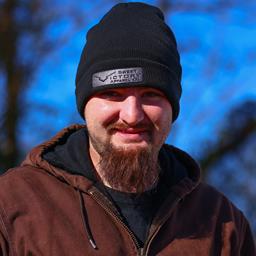 ---
Horton claims $3,000 Crate Racin' USA victory at Senoia
Austin Horton charged to the lead late in the Senoia Raceway 50 on Saturday night and wired the closing laps to register the $3,000 victory aboard the Dukes Motorsports No. 01H DNA Auto / XR1 Rocket Chassis by Clint Smith Racing Crate Late Model. (Brian McLeod image)
The victory came with the Crate Racin' USA Dirt Late Model Series and marked his fifth overall triumph of the 2022 season.
"Finally got a 'dub' for Brandon Duke. I'm pumped to get his car in Victory Lane. His car is bad to the bone, and I appreciate him for believing in me to run it for him. I also appreciate all of the hometown crowd for cheering me on. It's awesome when you can feel the energy of the fans," Horton commented. "I also appreciate my family and my crew and sponsors along with everyone in Brandon's program for their support. (Joseph) Joiner really made me work for it, but I was thankfully able to get the job done. Just a great night all around."
Austin Horton returned to the driver's seat of the Dukes Motorsports No. 01H Late Model on Saturday evening at Senoia (Ga.) Raceway for the Senoia Raceway 50.
In a stout field of 49 Crate Racin' USA entries, Horton locked his spot into the show with the fifth-fastest lap in his time trial group. Muscling ahead of race-long leader Joseph Joiner following a lap-32 restart, Austin soared to his fifth win of the season ahead of Joiner, Tyler Millwood, Mark Whitener, and Cody Haskins. He earned $3,000 for the triumph.
Horton also piloted a No. 36 Hobby entry to a third-place finish in the 15-lap feature.
Full results from the event are available at www.SenoiaRaceway1969.com .
Article Media
Back to News