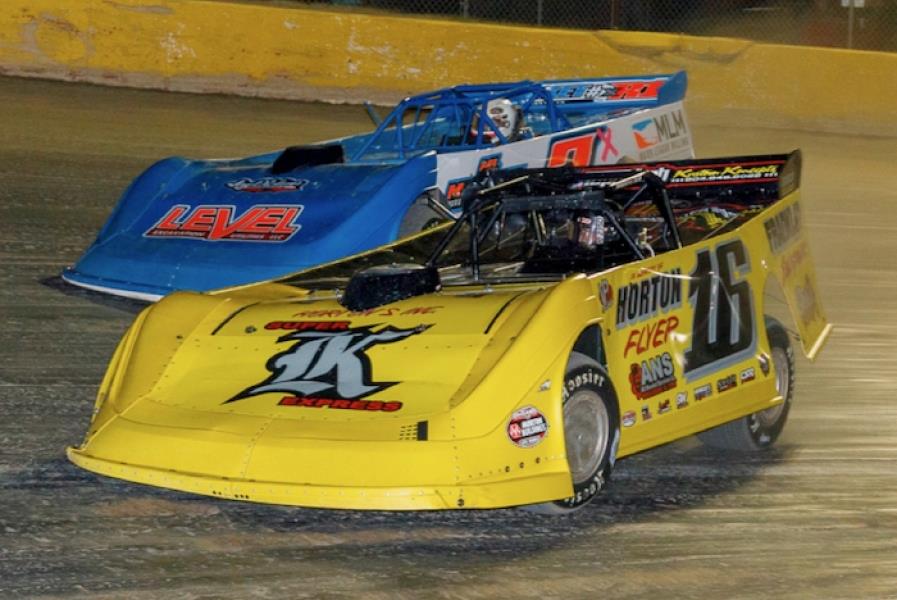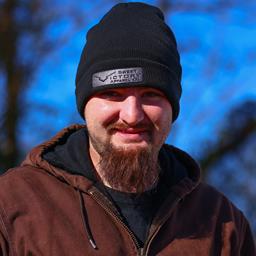 ---
Austin Horton doubles up at Senoia, collects $7,000
Austin Horton continued his recent domination at Senoia Raceway with a clean sweep of action during the weekend's Pollard Family Memorial He topped the Limited Late Model action in his Franklin Enterprises / Orr's Towing No. 16 Super K Express / XR1 Rocket Chassis entries, and he also conquered the Crate Late Model field in the Dukes Motorsports No. 01 ANS Welding & Fabrication / XR1 Rocket Chassis Limited Late Model.
"What an awesome last few weeks for our race team! We hit the ground running in the Limited Late Model and Crate Late Model at Senoia (Raceway) over the weekend and never looked back," Horton said. "I'm excited to head back there in a few weeks for the Peach State Classic, but right now we are geared up to enter three divisions at the National 100 this weekend. Hopefully we can keep our momentum rolling."
Friday night found Austin Horton in action at Senoia (Ga.) Raceway pulling double duty for the Pollard Family Memorial in the Limited Late Model and Crate Late Model divisions.
With prelims on Friday setting the grid for Saturday's features, Horton followed up a solid qualifying effort in both divisions with a pair of dash wins.
Outrunning Cody Haskins in Saturday night's 40-lap Limited Late Model feature, Horton collected his seventh win of the season and a $4,000 payday ahead of Haskins, Oliver Gentry, Shane Fulcher, and Bailey Williams.
Leading flag-to-flag in the Crate Late Model A-Main, Austin captured his second win in as many nights and eighth of the 2022 campaign. He pocketed $3,000 aboard the Dukes Motorsports No. 01H Late Model entry.
Full results from the event are available at www.SenoiaRaceway1969.com.
The upcoming weekend has Horton trekking to East Alabama Motor Speedway (Phenix City, Ala.) for the 2022 edition of the National 100. He'll be racing in three divisions, including Super Late Model ($30,000-to-win), Crate Late Model ($5,000-to-win), and Limited Late Model ($5,000-to-win).
Full weekend details are available at www.EAMSdirt.com.
Austin Horton would like to thank his marketing partners, which Super K Express, Orr's Towing, Franklin Enterprises, GW Performance, Rocket Chassis by Clint Smith Racing, Topnotch Graphics, Horton's Inc. and MyRacePass.com Marketing Services.
Back to News